West Virginia's Eastern Panhandle is a great location for commuters. After all, you get all the benefits of living in a peaceful suburban community with a highly convenient commute into nearby cities and employment destinations!
Depending on where you live in the Panhandle, you may be as few as 18 miles away from areas like Washington County, Maryland and Loudoun County, VA. If you're commuting to D.C., you can expect a slightly longer commute of about 60 miles.
No matter how close you live to your job, there's no denying that the morning commute can be stressful. We're here with four simple tips to make your commute smoother and more enjoyable.
Choose Specific Songs for Each Part of the Drive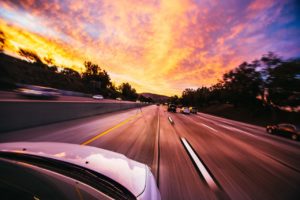 As you're driving into work in the morning, you should listen to something that pumps you up and makes you feel good! If you're more of a podcast listener, you may want to listen to something inspirational. Depending on your field, you could even listen to a podcast about your industry to get into the work mindset.
At the end of the workday as you're driving home, curate a playlist of music that's soothing and relaxing. You're done with work for the day, so you should make this time as peaceful as possible.
Come Up With Some Alternative Routes
It's good to know your options. If you work in a busy city district, there are usually multiple ways to get where you need to go. Familiarizing yourself with the different roads and city streets you can take is a great way to stay on top of traffic.
This way, if you get a traffic alert for one part of your commute, you can go around it with one of your different route options.
Take a Deep Breath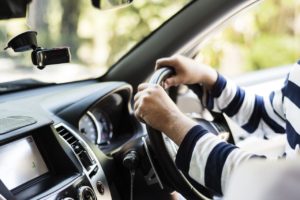 Trust us: we know how easy it is to become stressed behind the wheel. With so many terrible drivers out there, being on the road can feel hazardous no matter the time of day—but especially at rush hour! While it's easier said than done, it's important to try and find some calm during this drive.
Take a deep breath! Make a mental gratitude list to remind yourself that life is good. Buy some lavender sticks or aromatherapy air fresheners to stick in your car—calming scents like lavender can help you feel more at peace.
Make Yourself Comfortable
If you wear high heels to work, kick them off before you start driving home. Whenever you're stopped at a prolonged red light, take a minute to stretch out your neck. Tile your right ear to your right shoulder and then roll your head over to the other side.
You can also stretch out your back by holding the wheel at 10 and 2 with both hands (only do this at red lights!), and then archive and rounding your back. This is a nice, simple technique for stretching out your back in the car.
Searching for Home in an Eastern Panhandle Community?
Whether you're wanting to be closer to work or the country, we have the resources to help you find the perfect home for you. Feel free to browse our complimentary home-buying guides, use our home-search tool to see what's available, and explore local amenities with our area guides.
For more information, please give us a call! We'd love to help you set a plan for finding the perfect home in WV.