As you embark on your home-buying journey, we want to take a minute to chat with you about your plans. If you're searching for a place to live that comes with a sense of community, friendly neighbors, and maybe even a couple of amenities, then you should consider buying a home in a subdivision.
Subdivisions come with plenty of perks—including some you maybe haven't thought of yet! With so many options in the West Virginia Eastern Panhandle, it's easy to find a neighborhood that meets all of your requirements and then some.
Still not convinced? Here are five winning reasons to buy a home in a subdivision!
The Sense of Community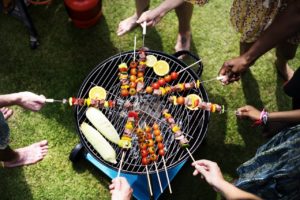 This is a big one, and it can be hard to pin down exactly what that means. Living in a subdivision means having a bigger network of neighbors and friends to count on. Sure, there's always someone who you can bother for "a cup of sugar" or "a teaspoon of vanilla," but it's also more than that.
Living in a subdivision means having plenty of neighbors who will turn into friends. One great example is the Belleair subdivision of Charles Town, which is known as "one of the best places to retire to" in the D.C. region! Residents enjoy annual events and an active clubhouse association.
There Might Be Some Awesome Amenities
Depending on which subdivision you choose, you may have your pick of accessible amenities and fun perks! Take, for example, the highly popular neighborhood of Huntfield. Residents have so many options for fun activities and events.
They can work out at the expansive fitness center, cool off at the swimming pool, or join the Huntfield Community Association to assist in planning awesome events for the rest of the neighborhood!
Great Home Values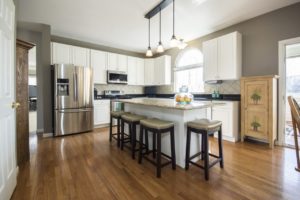 Buying a home in a subdivision is a great investment for so many reasons. Property values tend to be more elevated in established communities, especially in subdivisions as luxurious as Locust Hill in Charles Town.
A golf course community with plenty of options, Locust Hill is a fantastic example of a great investment property. Not only will it provide an amazing home with fabulous local amenities, its property values will only continue to increase!
You Can Enjoy Quieter Evenings
Subdivisions are generally located further away from busy downtown districts, meaning that you won't experience any of the noise, traffic, or congestion typically associated with these areas!
In fact, subdivisions tend to come with very laid-back atmospheres, making them a great place to relax and unwind at the end of a busy day. One phenomenally peaceful community in nearby Hedgesville is Brandon Hills. It's set amid the rolling hills of West Virginia and features jaw-dropping mountain views.
A Cleaner and Stress-Free Environment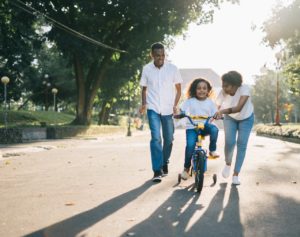 Since subdivisions are usually located in more tranquil, countryside environments, they usually aren't exposed to as much pollution. This goes for both traditional pollution (think trash and car exhaust) and noise pollution (honking cars, loud tourists, and angry shopkeepers.)
If peace is a huge amenity for you, consider buying a home in popular Glen Haven. This Harpers Ferry neighborhood is home to a tight-knit community and a historic background. Better yet, it sits right off the Potomac River—meaning it offers incredible views and a relaxing soundtrack of flowing water.
Discover Suburban Bliss in the Eastern Panhandle
Have we convinced you, yet? We're in love with these unique subdivisions, which is why we're so excited to show them off to you! If one of these unique Eastern Panhandle neighborhoods caught your eye, please give us a call to begin exploring beautiful homes for sale.
From your first look to closing day, we'll be with you every step of the way as you close on your Eastern Panhandle dream home.