Halls are being decked, lists are being checked, and the holiday season is coming up soon! Folks in the Eastern West Virginia Panhandle know how to pull out all the stops for celebrating, and these community events are sure to bring out some dazzling displays of holiday cheer.
Ring in the upcoming holidays with a few fun and festive events in the area, and discover what makes life in the Eastern Panhandle so unique!
Saint Nick's Market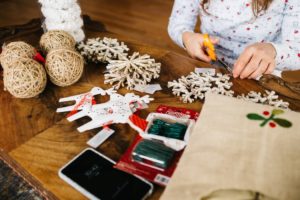 For a Christmas Market in Berkeley County, check out the Saint Nick's Market in Martinsburg. The Saint Nick's Market is a great place to get a head-start on your holiday shopping! It will feature tons of handmade items from local vendors, including artwork, foods, clothing, and jewelry.
Thirty-five local and regional artists and vendors will be selling their wares at the event, so swing by and grab a gift for that special someone. The market will run all the way through December, so there's plenty of time to stop by and browse!
Location: Berkeley Art Works
Date: November 24th-December 30th, 11AM-4PM
Christmas Tree Lighting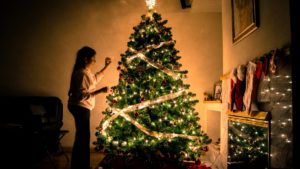 What's Christmas time without lighting a giant tree in the middle of town? Head to Downtown Martinsburg for the annual Christmas Tree Lighting ceremony as the town kicks off the celebrations of the season.
Attendees can join in with the rest of the community and enjoy activities like live music, cookies, hot chocolate, and hot cider. Santa will lead the lighting countdown, then take a seat in front of the tree to hear Christmas wishes from the tiny tots in attendance. Shops and restaurants downtown will be open for the event, so make a night of it and have fun with the Martinsburg community!
Location: Martinsburg Town Square
Date: November 30th, 6PM-8PM
48th Annual Harpers Ferry Olde Tyme Christmas
A week-long festival in Harpers Ferry, the Old Tyme Christmas celebration is one of the most festive and happening holiday events in the area. With live performances, special events, holiday parades, horse-drawn wagon rides, and historic tours, there'll be tons of things to do in Harpers Ferry.
The festival kicks off with a Yule Log and Christmas Tree Lighting Ceremony, and shops downtown will be open and decorated! Make sure you check out this elaborate celebration as we kick off the holiday season.
Location: High St
Date: November 30th-December 9th, 10AM-9PM
Ho Ho Ho-liday Handmade Market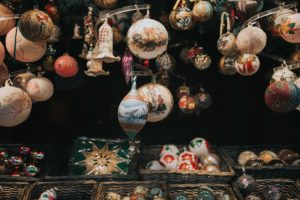 Looking to get another head start on your holiday shopping? Buy your friends and loved ones locally handmade gifts from the Ho Ho Ho-liday Handmade Market in Shepherdstown! Vendors at the market will be selling an array of goods, including pottery, original artwork, home & garden decor, jewelry, sweets and goodies, and more.
If you're out of town for a weekend or two, don't worry — the market will be running for five weeks, all the way up until the day before Christmas Eve (Christmas Eve Eve?). The hours on Saturday will run from 10AM-7PM, and the hours on Sunday will run from 9AM-4PM.
Location: War Memorial Building, Shepherdstown
Date: December 1-2, 8-9, 15-16, 22-23
Find Your Home in the Eastern Panhandle
From festive local markets to giant celebrations in the streets, the Eastern Panhandle communities know how to throw some memorable holiday celebrations. Don't miss out on these amazing events — find your new home in one of these communities today.
If you have any questions or would like to set up a showing, please don't hesitate to contact a member of Kable Team Realty. As you local real estate experts, we would love to help you find your perfect Eastern Panhandle home!