The Eastern Panhandle is filled with rolling, forested hills, trickling mountain creeks, and stunning flora and fauna. We don't blame you for wanting to live here! With so many great towns and communities sprinkled throughout the area, how do you choose which place to call home?
Martinsburg is one of the most populous town in the Eastern Panhandle, with a cozy population near 17,500. With stunning parks, the finest amenities, and tight-knit community living, Martinsburg is a one-of-a-kind place to call home. Get to know a little more about what mikes life inthis charming town so one-of-a-kind!
Explore Scenic Parks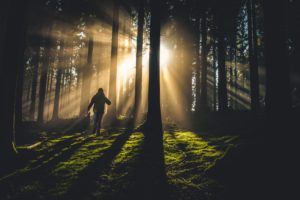 From expansive forests and lakes to charming local parks, Martinsburg provides tons of chances to get out and get active. For miles and miles of Virginia pine-oak forests, 205 acres of lake access, and camping and hunting opportunities, Sleepy Creek Wildlife Management Area offers all of the outdoor activities you could ask for.
Want to relax and have a spa day? Check out the Berkeley Springs State Park, home to a mineral spa with warm, 74-degree water year-round. The park has been used since colonial times, although it now includes extra amenities like spa services, massages, and saunas.
Enjoy Top-Notch Dining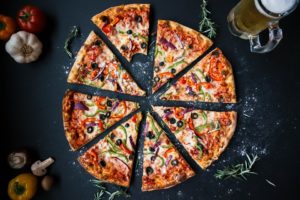 Are you a Thai food fan? A sucker for top-notch Italian dishes? Or maybe you're happy with a classic greasy burger? Whatever your culinary palate requires, you'll find it in Martinsburg. If you're interested in trying out some local favorites, we've got a few solid suggestions to get you started.
With three locations around the Panhandle area, Finn Thai is one of the best Thai restaurants in the state. Try some tasty options like the seafood dumplings or chicken satay. For some of the tastiest authentic Italian food in the Panhandle, grab a slice of pizza from King's New York Pizza. And don't forget to try out the comfort food at Olde Country Diner!
Shop 'Til You Drop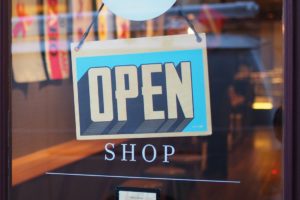 Martinsburg is home to several different shopping plazas, all of which provide a great mix of local and chain retailers. The strip mall at the Old Courthouse Square provides a few eating and shopping options, and The Commons offers access to bigger chain retailers.
If you want to shop local, Downtown Martinsburg is a flourishing landscape for locally owned businesses. The downtown district hosts everything from tattoo parlors to farmer's markets to chocolate shops. Explore the directory, and find everything you need downtown!
Get to Know the Community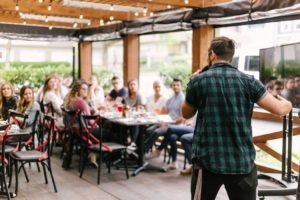 From festivals to holiday celebrations to special events, there's always something going on in Martinsburg. Although the town is one of the largest in the area, it's still small enough to allow for a tight-knit, active community.
Wondering what sorts of annual events Martinsburg offers? During the winter season, check out the Saint Nick's Market for all of your holiday gift needs, featuring handmade and local products. Once fall rolls around, Martinsburg hosts the Mountain State Apple Harvest Festival, which will be celebrating its 40th year in 2019!
Find Your Home in Martinsburg
Martinsburg is one of the best communities in the Eastern Panhandle, and it's easy to see why. Are you interested in finding your new home here? Let the Kable Team help!
If you'd like more information, want to set up a showing, or just have a few questions, feel free to contact a member of the Kable Realty Team. We can't wait to help you make Martinsburg your new home!