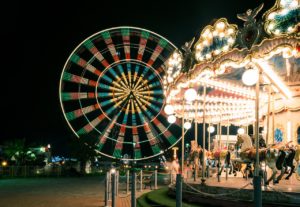 It's 19 days til the biggest event in Jefferson County, WV! That's right, we're counting down the minutes until the Jefferson County Fair turns this small town into a big deal. Here's everything that's happening at the historic Jefferson County Fair in 2018—from shows to FFA exhibits to delicious fair food and fun carnival rides.
It Begins August 18
For livestock competitors, the big event actually starts the day before the fair opens, on Saturday August 18. Livestock are entered and weighed. The Miss Jefferson County Fair Contest is also held Saturday evening.
The Fair Kicks Off on Sunday, August 19
From 8am through 11pm, there's fun to be had all around the Fairgrounds! The day starts with a 4-H/FFA Horse Performance Show, to be followed by an Exhibitor's Breakfast. There are rabbit judgings and poultry showmanship demonstrations, a Barn Church Service, and the Jefferson County Fair Summer Cruise-In.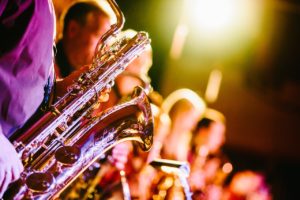 In the afternoon comes more competitions, contests, and showings, like a Tractor Pull, the Little Miss Jefferson County Fair Contest, Corn Hole Tournaments, a Mud Bog, Horse Drill Team, Kids in Motions, Slow Tractor Races, and the Junior Miss Jefferson County Fair Contest.
The Fun Continues All Week!
Don't worry; this isn't just a weekend event! Monday through Friday, there are tons of events, exhibitions, and shows to enjoy. There are livestock judgings, tons of eating contests, and plenty of competitions—like Bull Riding, Tractor Pulls, Demolition Derbies, Dirt Drag Racing, and more.
Throughout the event, you can enjoy live music and performances by the Shepherdstown Middle School Band, Wildwood Middle School Band, Harpers Ferry Middle School Band, Charles Town Middle School Band, Washington High School Band, and more.
… And It Keeps Going Through the Weekend!
Friday night brings a few more fun events, like a Kiddie Tractor Pull, Tractor & 4-Wheel Drive Pull, Timber Sports Competition,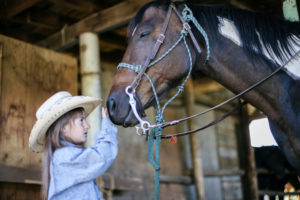 3-Legged Race, Water Balloon Toss, Hay Bale Toss, and more.
On Saturday, enjoy a final fun-filled day of events that includes a Saddle Club Open Show, a Civil War Living History Program, a Special Awards Ceremony, a Pet Show, Greased Pig Contests, an Egg Toss, and performances by the Jefferson High Pop Singers and the Washington High Vocal Fusion.
Don't Miss Out on the Best Event in Jefferson County!
At The Kable Team, we absolutely love the Jefferson County Fair, which is why we're proud sponsors of our little town's BIG event! Just like the county fair, we have a rich local history—dating back to 1979.
If you're thinking of joining the Jefferson County community, let us serve you! We're here to help you explore the area, learn more about its beautiful neighborhoods, and find the right home for you.