As natives of the Eastern Panhandle, we love everything about this unique area. While we could tell you hundreds of reasons why our region is a great place to live, here are seven reasons that will make you want to pick up and move to West Virginia immediately.
1. Lower Cost of Living…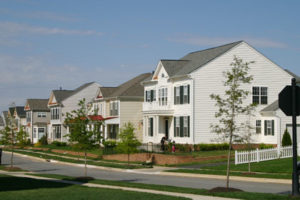 West Virginia's Eastern Panhandle is an attractive location, especially for Northern Virginia homeowners who are searching for more affordable housing.
Just compare the cost of living in Leesburg, VA (134) with the cost of living in Charles Town, WV (102). Housing, transit and even grocery prices are much lower in the Eastern Panhandle.
Why not see how far your money can go? Take a look at how large a home $200,000 can buy in the Eastern Panhandle.
2. … Without a Longer Commute

Living outside of Virginia doesn't always mean signing up for a longer drive. Depending on the West Virginia community you choose, you can live about 20 miles from Leesburg, 40 miles from an airport and 60 miles from our nation's capital.
You can easily compare your commute to DC, airports and nearby cities here.
3. Quick Access to Public Transit
Our region is connected to Washington and Northern Virginia by a network of transit systems, including the MARC commuter rail and Amtrak. Eastern Panhandle Transit Authority buses help residents get around town quickly and easily.
4. Communities Rich in History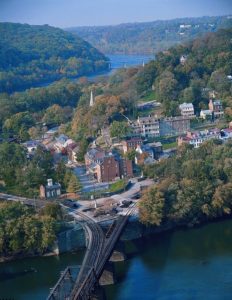 You'll find no shortage of landmarks, historic sites and Civil War battlefields in the Eastern Panhandle. Here's just a taste of the many historical points of interest in our area:
5. The Beauty of the Mountains
Much of the scenery in the Eastern Panhandle is comprised of rolling hills, mighty rivers and mature forests. If you're searching for peace and quiet, look no further than these tight-knit communities!
6. Rural Charm, Urban Amenities
While West Virginia's Eastern Panhandle is known for its small, quiet communities, it's not without big-city conveniences.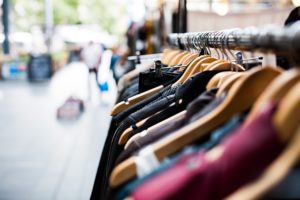 Potomac Marketplace in Ranson, The Commons in Martinsburg, Inwood Center in Inwood and Jefferson Crossing in Charles Town are a few of the many shopping destinations sprinkled throughout the area.
For higher education, Shepherd University in Shepherdstown is a local pick.
Of course, we can't forget about the many golf courses, performing arts venues and recreation programs that our area has to offer!
7. Tight-Knit Neighborhoods
Last but certainly not least, the local subdivisions are a major reason why the Eastern Panhandle is a great place to live. No matter your budget, you can find your ideal home in a community you'll love.
Check out these neighborhoods to learn about available homes for sale, local amenities and more.
Want to Move to WV's Eastern Panhandle?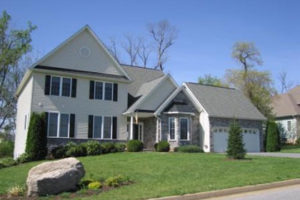 We don't blame you! Connect with us and we'll be happy to provide you with local area resources, a list of homes for sale and more.