With spring and warmer weather just around the corner, you can finally breathe a sigh of relief: winter is almost over.
As the weather starts to warm up, so does the events schedule around the Eastern Panhandle. From musical performances to food festivals, here are some of the ways you can get involved with the community in the next few months.
Willy Wonka: A Musical Adventure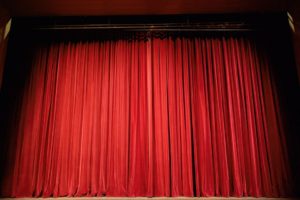 You're probably familiar with the classic book or movie, but this March, the Apollo Civic Theatre in Martinsburg will be putting on their own version of Roald Dahl's classic, Willy Wonka. The cast of the show will be made up of local children actors, and there will be four different performances over the course of the weekend. Expect a five-star theater experience!
Date: March 8th – 10th
Location: Apollo Civic Center, Martinsburg
Eastern Panhandle Home Show
Celebrating its 24th year of operation, the Eastern Panhandle Home Show is the place to be for all things home improvement and renovation. This year's show will bring in over 100 vendors to Berkeley Plaza in Martinsburg, ranging from financial wizards to custom cabinetry masters. The event is totally free to the public and highly recommended for Eastern Panhandle homeowners.
Date: March 23rd – 24th
Location: Berkeley Plaza, Martinsburg
Primitive to Prepper Festival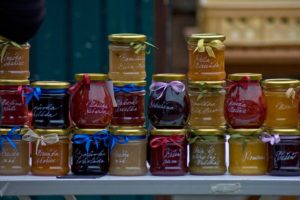 Are you interested in learning how to live off the land or become an outdoor survival expert? The Primitive to Prepper Festival is all about learning useful skills in the Great Outdoors. Edible plant identification, fire starting, food presrvation, archery — see demonstrations on all of it at this family-friendly event! Kids under the age of 11 get free admission, and camping is available on-site for those planning on staying the whole weekend.
Date: April 13th – 14th, 9AM – 5PM
Location: 1435 Providence Church Road, Hedgesville
Chocolate Fest and Book Faire
This April, Martinsburg will be hosting the sixth annual Chocolate Fest and Book Faire — a celebration as tasty as it sounds. Businesses all over Downtown Martinsburg will be dishing out specialty chocolate creations along the "Chocolate Walk," and a variety of state and national authors will be around to chat about writing and sign their books. Other highlights of the festival include tours of DeFluri's Fine Chocolates, a cupcake competition, and a hefty grand prize.
Date: April 26th – 27th
Location: 142 North Queen Street, Martinsburg
WV Wine & Arts Festival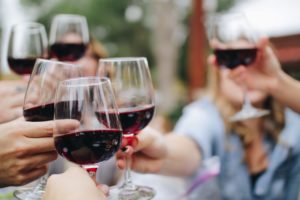 Nothing goes together quite like fine wine and fine art, and the West Virginia Wine and Arts Festival combines them for the event of the season. Head out to the beautiful and historic grounds of the Bodyville Mansion, and spend the day drinking some of the best wines West Virginia has to offer. The event will also features live music ranging from blues to rock, a variety of vendors, and more entertainment surprises throughout the night.
Date: May 27th – 28th, 11AM – 6PM
Location: Historic Boydville, Martinsburg
Find Your Home in the Eastern Panhandle
With so many events for every season, the community around the Eastern Panhandle is always buzzing with things to do. Don't miss out on your chance to find a home in this one-of-a-kind area!
Ready to get started on your real estate journey here? Feel free to give the experts at the Kable Team a call today!