A gem of West Virginia, Charles Town is an idyllic community full of fun things to do and charming real estate options. As the seat of Jefferson County, the community of Charles Town offers the best of, well, everything! Residents enjoy easy access to exciting amenities, a growing local economy, and all the wonders of Charles Town's rich history.
If you've been searching for a town that has it all, from rich history to modern-day luxuries, you're going to love Charles Town! In fact, here are four reasons to fall in love with this West Virginia community today.
Rich History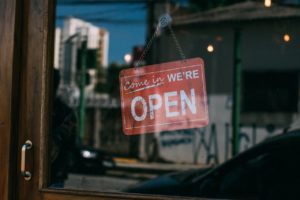 You'll never guess who helped make the dream of this special community a reality. Partially founded by Charles Washington, George Washington's brother, Charles Town was established in the late 1700s.
History buffs will love the extensive historical offerings this communityhas. You can even take a tour of Charles's "Happy Retreat" and peruse the many unique amenities of historic Downtown Charles Town.
Other historic sites in Charles Town include the Jefferson County Museum and the Jefferson County Courthouse.
Charming Amenities
Discover everything you need in the historic Downtown District. Here, you can enjoy a delicious meal, take care of your grocery shopping, and get to know your neighbors at the many locally owned shops and boutiques.
Wake up early on the weekends to peruse the gourmet offerings of the Charles Town Farmers Market, a local staple. Treat yourself to locally grown fruits, veggies, and artisanal goodies.
Local Entertainment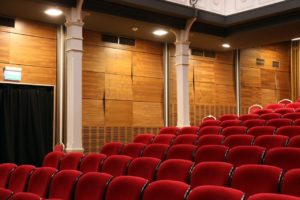 Another wonderful amenity of this community is the wide variety of entertainment. Test your luck at the Hollywood Casino at Charles Town Races for gambling, sports betting, and thoroughbred horse races!
Even more exciting is the Old Opera House. It blends historic charm with uproarious live entertainment. Their shows are hilarious, jaw-dropping, and there's a great variety of different options. They also offer dance and music classes, as well as summer programs for kids.
Beautiful Homes for Sale
Last, but certainly not least, Charles Town has an unbeatable real estate market. With gorgeous and highly convenient neighborhoods like Huntfield and Spruce Hill North, this town truly has something for everyone.
Take your pick of comfortable condos, luxurious townhomes, and expansive single-family homes for sale in Charles Town.
Ready to Find Your New Home?
We're here to help. Give us a call today to begin the home-buying process. My team and I would love to help make your transaction as easy and stress-free as possible.
Browse some of our free home-buying resources, including our easy-to-use search tool, in-depth local area guides, first-time home buyer guide, and more.